Escape into your own world of sound...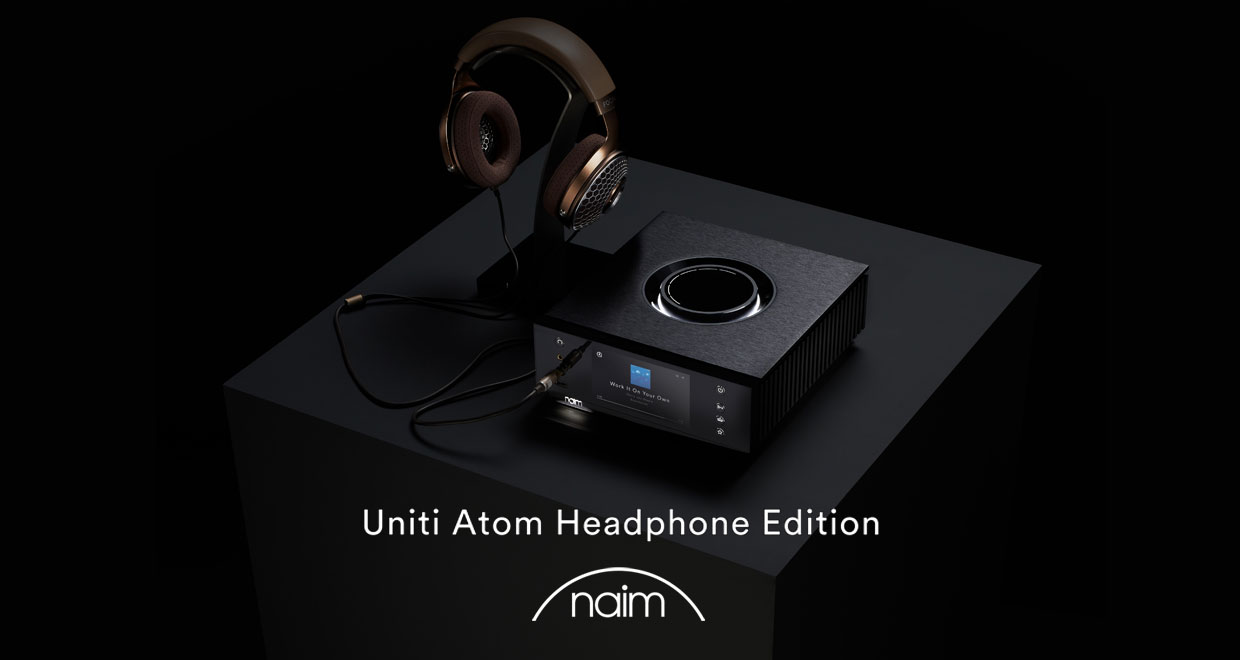 Here at Basically Sound, we're pleased to announce the very latest product from Naim Audio, namely the Uniti Atom Headphone Edition.
Conceived to be the ultimate headphone listening source, you simply connect it to your home network (wired or wifi), plug in your favourite headphones and escape into a world of superior-quality music, whether streamed from the internet and much, much more.
As its name suggests, Naim's Uniti Atom Headphone Edition is a headphone-optimised version of the award-winning Uniti Atom all-in-one music player. Using trickle-down technology from Naim's flagship designs, it drives even the most demanding headphones to new performance heights.
Headphone connections include 6.3mm Jack (single-ended), 4.4mm Pentaconn (balanced) and 4-pin XLR (balanced) to allow extensive flexibility options for almost any headphone design available.
The Uniti Atom Headphone Edition combines beautiful design with stunning performance and all the streaming features you will ever need. Enjoy your own digital music collection, access streaming services such as Qobuz, TIDAL and Spotify and delve into the world of internet radio. And you can even connect other sources via both digital and analogue inputs and with AirPlay-2, ChromeCast and Bluetooth connectivity too, almost every angle is pretty much covered.
And, if that wasn't all, you can even use the Uniti Atom Headphone Edition as a high quality pre-amp to feed an external power amplifier or active loudspeakers should you so choose via its RCA or XLR outputs.
Explore your music and control the Uniti Atom Headphone Edition via the Naim App alongside the top panel's volume dial and full-colour display or ZigBee connected remote control.
On demo here at Basically Sound...