Introducing The Wand from New Zealand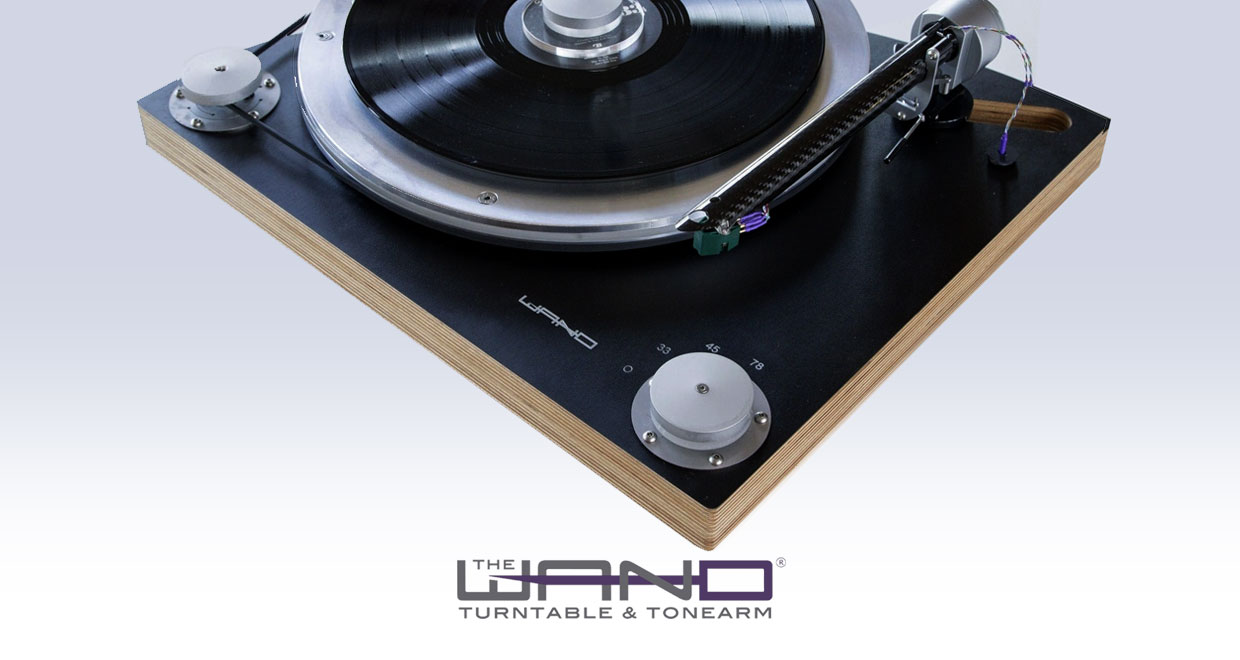 We are pleased to bring you some new products that are designed and manufactured on the other side of the world, namely The Wand turntable and tonearms.
Wand products are designed and manufactured by Design Build Listen who are based in Dunedin on the South Island of New Zealand. And, in keeping with this most beautiful part of the world, the Wand designs certainly something a little bit different but are superb, both to behold and to enjoy.
Listed below are some of the key features of the 14-4 turntable:
14" dia. Smart Platter™ giving 20% more inertia than conventional platters of equivalent mass
4-layer construction of platter helps to dampen vibrations and reduce noise transfer
Acrylic playing surface for improved vibration transfer from record to platter for increased resolution
Plywood asymmetric plinth with internal machining to disperse noise and reduce vibration
Zentroidal™ three point plinth suspension system
DC motor with electronic speed control for 33 & 45rpm (78rpm is also available to order)
Electronic braking for quick record changing
Will accommodate 9.5", 10.3" or 12" Wand tonearms or those of other brands
And some of the features of the Wand tonearms are listed here:
22mm diameter carbon-fibre tube is 4x stiffer than conventional arms
Medium effective mass (13 to 16g) suits most cartridges
Suitable for SME, Technics, Thorens, Rega, Linn & Lenco mount
Baerwald alignment (fixed angle & adjustable overhang)
Thread & Weight anti-skate mechanism
The Wand turntable & tonearms are excellent sounding products and we are already impressed with the results being achieved with both Dynavector and Hana moving coil cartridges.
Now on demonstration here at Basically Sound - book an appointment to come along and listen...