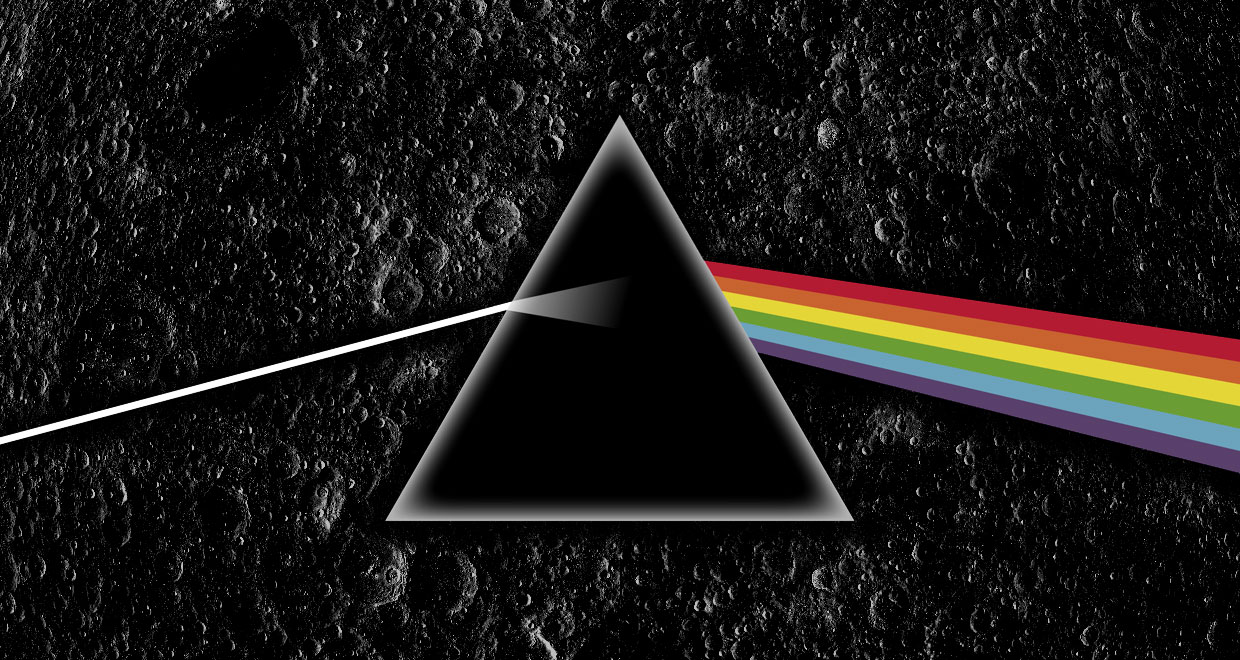 About The Music - The Dark Side Of The Moon
Slightly premature, but we just couldn't resist...

Next month sees the 50th anniversary of the release of Pink Floyd's classic album, The Dark Side Of The Moon. Released in the UK on 16 March 1973, the album is among the most critically acclaimed records in history, and is often featured in professional listings of the greatest albums of all time. The record helped to propel Pink Floyd to international fame. With estimated sales of over 45 million copies, it is the band's most commercially successful album, and remains one of the best-selling albums ever.

We will feature TDSOTM in its entirety but, sadly, the 50th anniversary re-mastered version is not released until towards the end of March so we will be using one of the previously released versions instead.

If you wish to attend, we would like you to suggest your favourite Pink Floyd track as well. We will then curate a playlist of the tracks for you all to enjoy as part of the evening (NB Please don't select anything too long though, limiting the track length to about 5-6 mins max - and please don't suggest Comfortably Numb either as it's undoubtedly going to be in there anyway!!!). We would equally welcome track suggestions from the solo releases by the four TDSOTM band members if you'd prefer.

As always, places are strictly limited to ensure that everyone has a seat. If you would like to attend, we would be grateful if you could either click on this "Book My Place" link or call us on 01362-820800 to reserve your place. **

We will email you to confirm your place/s on Sunday 12th February to allow sufficient time for everyone to respond. We expect this evening to be extremely popular, so please don't delay in replying if you do wish to attend.

Light refreshments will, as always, be provided.

We look forward to hearing from you.

** Please note that, with limited spaces available and our wish to allow each & every one of our customers a chance to attend these events, we will give priority to those wishing to attend who did not come along to our previous About The Music event unless numbers allow. We will also run a "reserves" list should any spaces become available nearer the day of the event.