The Meze Empyrean Headphones are now on demo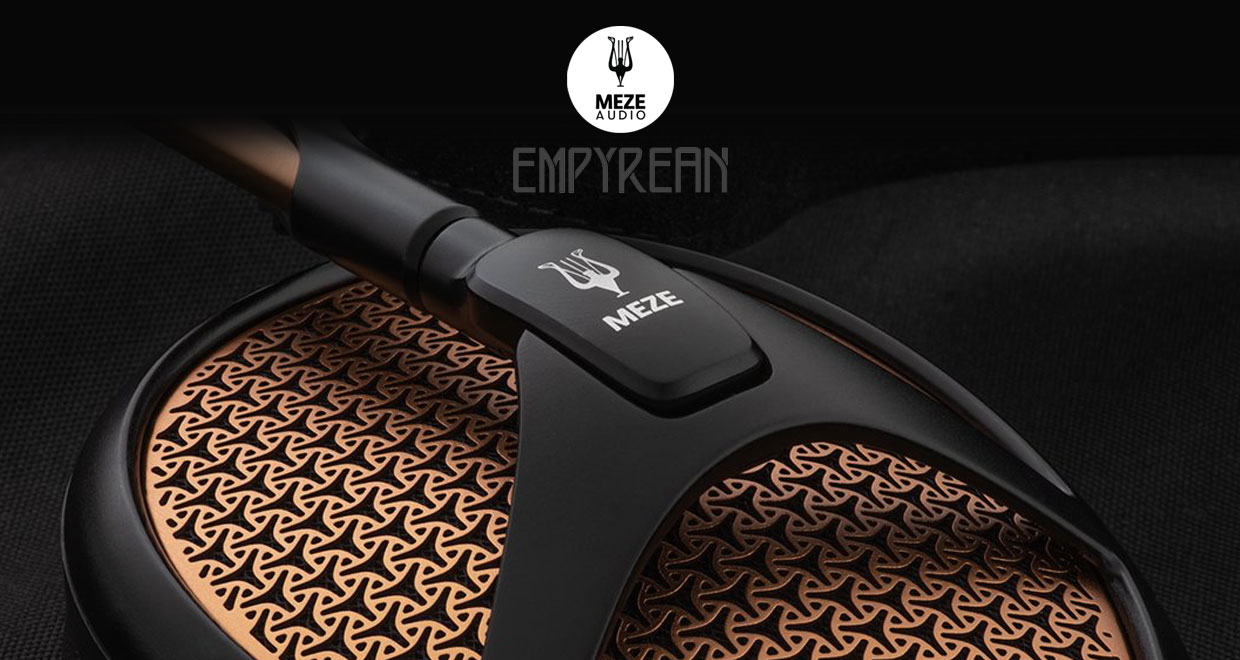 A blend of premium materials, exquisite craftsmanship and detailing that's unmistakably Meze, the Empyrean headphones are one of the most technologically innovative planar magnetic designs in the world.
Here at Basically Sound, we were aware of the Meze Empyrean headphones when we investigated the brand to incorporate a more cost effective option into our product range. The Neo 99 & Classic 99 are doing an exceptional job of meeting this objective, but we started to get enquiries about the range topping Empyrean recently, so invested in a pair for demo.
Well, that pair didn't stay around for long as they were purchased by the first customer who tried them just before Xmas, so another pair have been acquired and there's a distinct chance that the feat will be repeated with this second pair!!!
Working with acoustic specialists Rinaro and using their innovative IsoDynamic Hybrid Array drive unit, the Meze Empyrean headphones perform superbly over the complete frequency spectrum, whilst the earcup and headband designs are optimised for both listening performance and comfort.
Available in Jet Black and Black-Copper finishes, they are quite simply heavenly...
If you are interested in hearing these superb headphones, please do get in touch and join the queue...