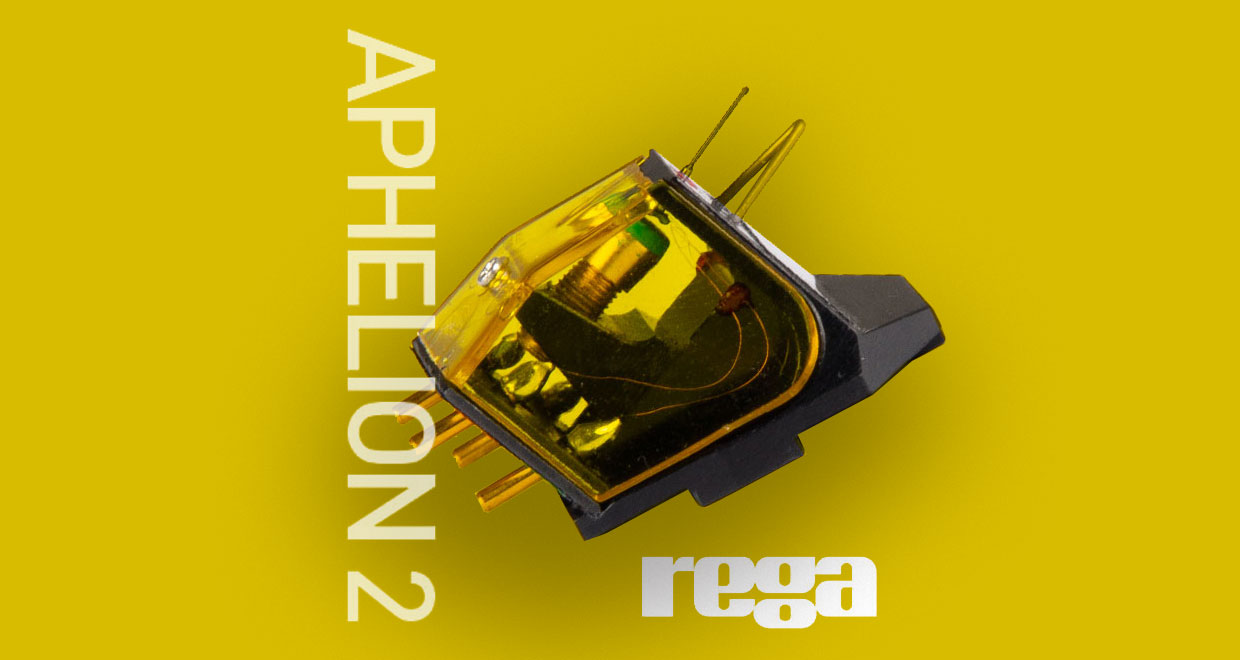 Rega's Aphelion 2 is the 4th generation of Rega's unique moving coil cartridge designs. Taking the technology developed from the latest Apheta 3 to the highest level, the Rega engineers have now fine-tuned every aspect of their original designs to achieve the ultimate in vinyl performance.
The Aphelion 2 features an ultra-rigid boron rod cantilever fitted with Rega's most advanced "fine line type" nude diamond profile. The Aphelion 2 uses a super high-powered neodymium magnet and a coil meticulously hand wound on an iron micro cross. The weight reduction of the generator allows for greater freedom to track the record's groove ensuring even more detail is extracted from the vinyl. The Aphelion 2 is housed within a single piece, aluminium black anodised body and protected by a CAD designed, distinctive yellow rigid cover to protect the internal fine wires, making handling whilst fitting the cartridge both safe and risk free.
The Aphelion 2 is the perfect partner for the multi-award winning Rega Planar 10 turntable and is one of the factory fit options for this superb turntable.
The Aphelion 2 will be coming soon to Basically Sound...