Linn launch their new tonearm and moving coil cartridge combo.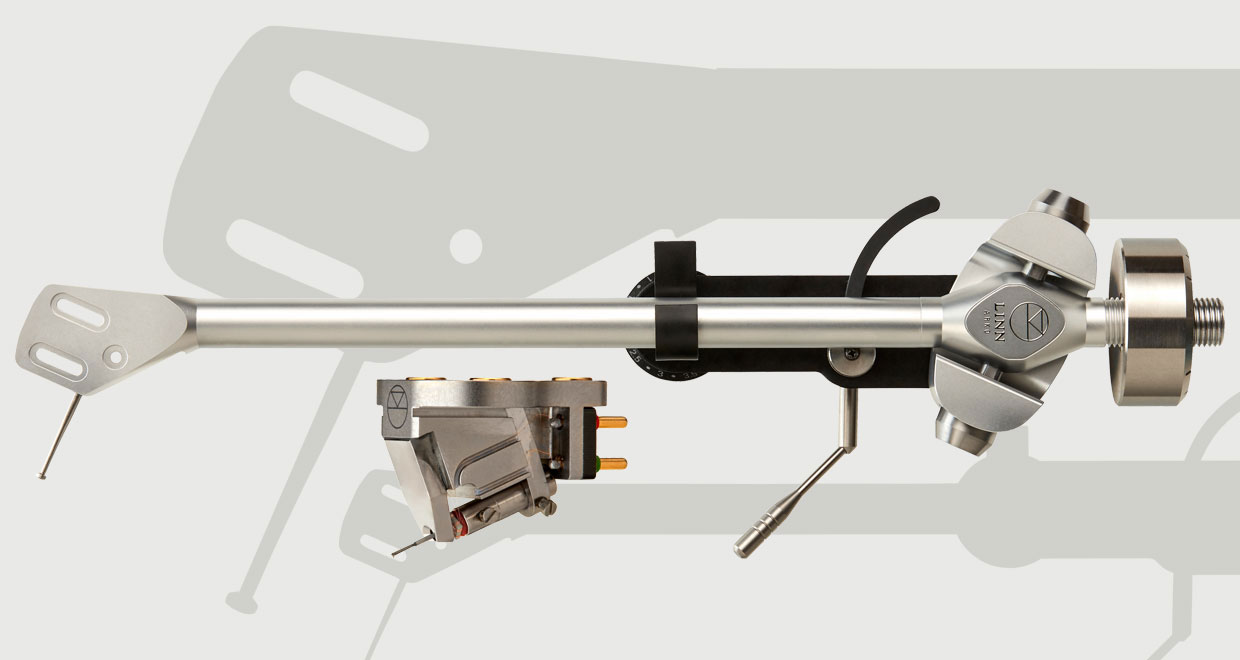 In a world of planned obsolescence, Linn do the opposite for their LP12 owners. Every single person who has bought a Sondek LP12 from 1973 onwards has the ability to fully upgrade their product to the very latest specification. So as a Linn LP12 owner, you know your investment will stand the test of time.
And, in keeping with this philosophy, Linn have recently released their latest tonearm and moving coil cartridge designs and we are pleased to be able to offer you the opportunity to hear these exciting new products, the Arko tonearm and Kendo moving coil cartridge.
Linn have removed all bar the mission-critical elements of tonearm design, boiled them down to their fundamental essence, and then honed what was left to superlative standards. As a result, the new Arko tonearm is effortful simplicity.
With the new Kendo MC cartridge, this is the outcome of Linn's efforts to capitalise on the elements of their top-of-the-range Ekstatik which work so well; using a trickle-down development approach to produce a more affordable, high-performance cartridge which retains the same core design principles and acoustic fingerprint as its more expensive stable-mate.
Available as upgrade options for any LP12, both Arko and Kendo also form part of the latest LP12 performance package, the Selekt-LP12.
Arko and Kendo are already on order and due here soon - please contact Basically Sound to find out more.