The Superb New Selekt-DSM Edition Hub and Organik DAC Modules Launched - & will be coming to Basically Sound soon...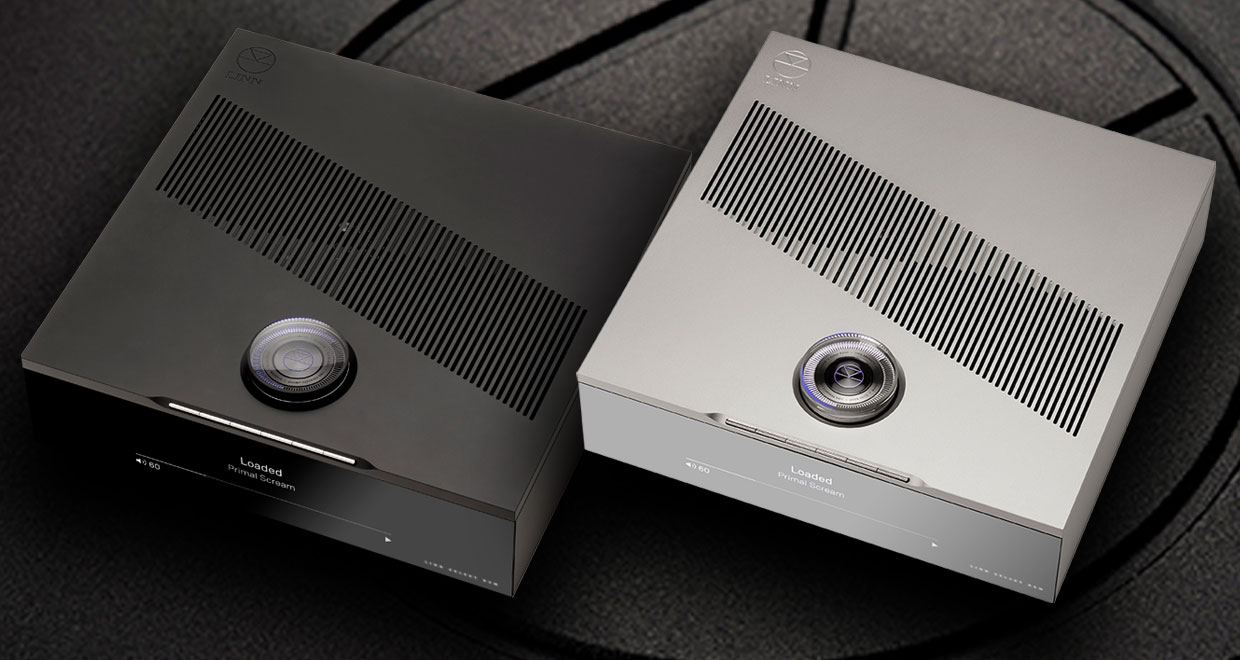 Linn have recently launched the Edition Hub enclosure and added Organik DAC performance into their flexible Selekt-DSM product eco-system.
These additions offer the customer the ability to make Selekt-DSM their own.
First, pick your chassis design: either Classic Hub, or the deluxe, higher-performance Edition Hub.
Then choose between three, distinct, digital-to-analogue converter (DAC) performance tiers: Standard, high-performance Katalyst, or Linn's reference-level Organik, their highest-performing DAC architecture.
Selekt DSM can then be adapted to suit any chosen application: Line Level Source, Streaming Pre-Amp, Single Box System with Built-In Amplification or even a complete Surround Sound Home Cinema solution?
New features of the new Selekt-DSM Edition Hub include:
Enclosure
A superior-quality enclosure, featuring an all-machined construction for improved rigidity, interior isolation, and an elevated aesthetic appeal. The primary vent of Edition Hub being precision-cut and evocative of a wave, with each aperture cut at an angle, and only every second one machined all the way through. When viewed from different angles, this wave motif morphs and ripples — with myriad reflections projected from its various finishes and surfaces.
Control Dial
Edition Hub features a much-improved, eye-catching control dial. Its precision, turned- stainless-steel bearing ensures silky, tactile rotation when adjusting volume; and the photo-etched steel halo around its edge allows cool, sharp light to emanate from the one hundred individual LEDs beneath.
Smart Buttons / Display / Feet
Edition Hub features an array of six, extruded anodised-aluminium 'smart' buttons, providing convenient, one-touch access to favourite playlists, artists, albums, or inputs.
The all-glass fascia of Edition Hub is composed of mirrored spy glass; with the large-format display concealed behind it displaying crisp, clear information when necessary, and fading to total invisibility when not.
Three stainless-steel feet, each impressed with a silicon 'O'- ring, aids in decoupling from the surface on which they sit.
Miscellaneous Additional Features
A wide range of connections on Edition Hub's back panel ensures that it can receive, process and deliver audio from any source with a high-performance, integrated, analogue-to-digital conversion stage accepting anything from turntables to CD players, and a host of digital connections allowing connection from video streaming devices, games consoles, and Blu-ray players — ensuring you get the best possible sound from anything you connect to your Selekt DSM.
Additionally, to provide optional bass reinforcement in your system, Edition Hub features stereo variable line out connectors designed to feed powered subwoofers.
Conveniently concealed on the enclosure's left wall is a 1/4" headphone jack — providing Edition Hub with further welcome versatility, without disrupting the clean design of its frontal aspect.
Edition Hub features, as standard, Linn's all-new, exceptionally efficient, highly responsive, and precision-regulated power supply design — their best yet – Utopik.
Edition Hub has up to 24bit/384kHz and DSD256 streaming capability & features Linn's groundbreaking room-correction software – Space Optimisation – as standard. Basically Sound will configure this for you to ensure that you only hear your system's true sound and capability, and not the distortions caused by your room's unique dimensions and construction.
And, finally, Selekt DSM: Edition Hub is available in either a natural silver or black-anodised finish.