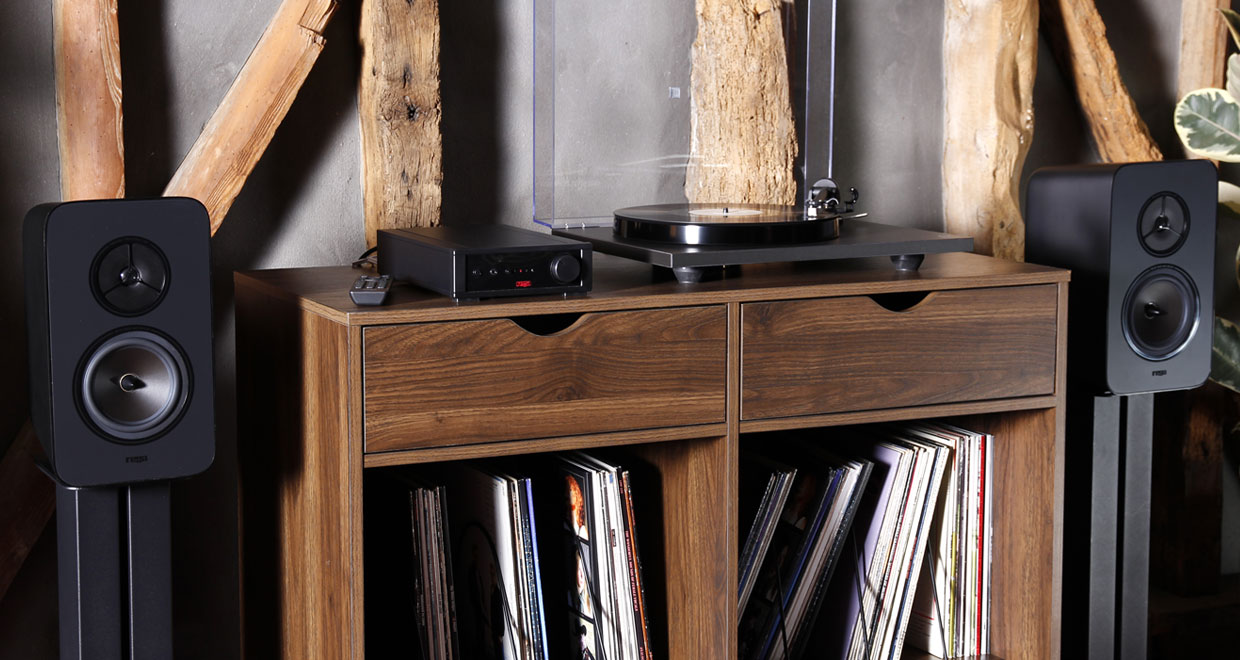 Looking to take your first steps into owning a vinyl system?
Need a smaller second system for playing your LP collection?
Simply just need a vinyl system?
Look no further as Rega have launched the perfect all-in-one analogue solution.
The REGA SYSTEM ONE™ is designed to be simple to set up, easy to use and deliver a true analogue listeing experience straight out of the box. The REGA SYSTEM ONE™ consists of the multi-award winning Planar 1 turntable (black plinth only), the compact io amplifier, stand-mounted Kyte loudspeakers and all the cables you need to immerse yourself in the wonderful world of vinyl.
Available from stock and we have all of the elements on demo here at Basically Sound as well.