Another Year and Another Ultima Product Launch from Chord Electronics at The Munich Hi-End Show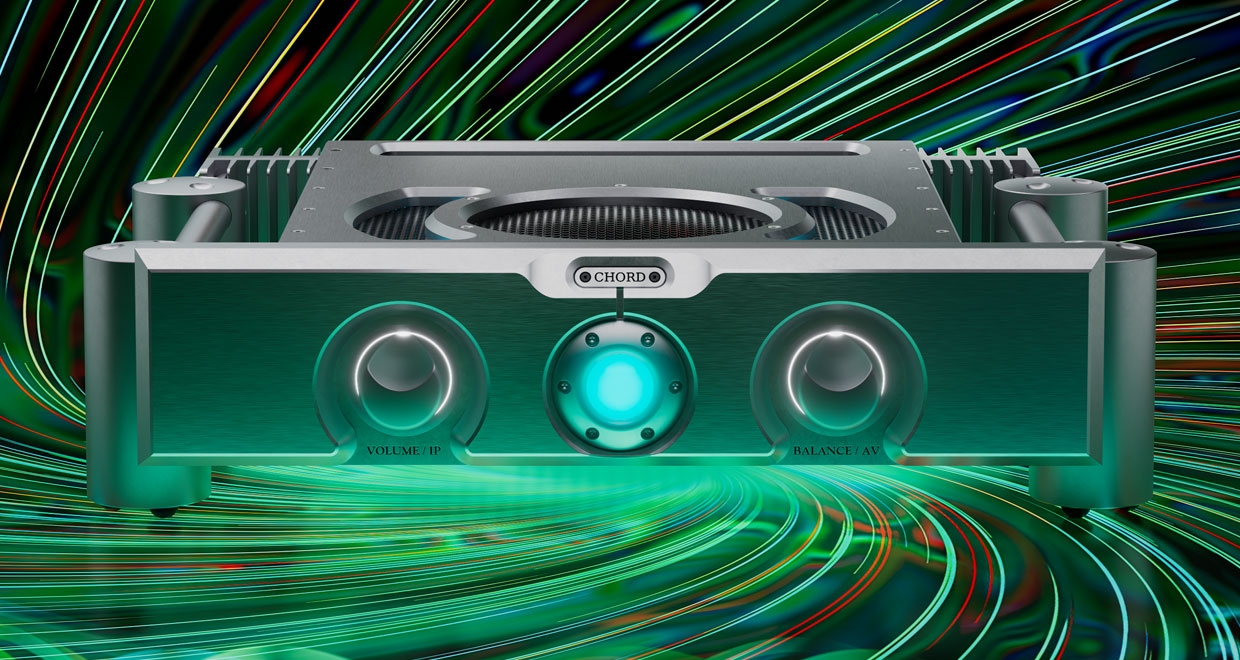 Five years since the introduction of ULTIMA, Chord Electronics' most accomplished amplifier topology in its history, they have trickled the technology down into a full-width integrated amplifier for the first time, setting new performance standards for single-box amplification.
The new ULTIMA INTEGRATED is a class-leading 125-watt integrated amplifier benefitting from the latest dual-feed-forward error-correction topology, Chord Electronics' legendary proprietary ultra-high-frequency power supplies, plus an unmistakable industrial aesthetic.
Designed by Chord Electronics' founder, owner and chief engineer, John Franks, the advanced ULTIMA circuit monitors and immediately corrects audio signals before the output stage, for astonishing signal accuracy from a one-box integrated device.
The ULTIMA INTEGRATED also takes advantage of the very latest developments in advanced low-distortion power supplies   ̶̶̶̶̶̶̶ devices offering exceptionally low noise and outstanding amplifier operation   ̶̶̶̶̶̶̶ for even greater fidelity.
A four-input design, one fully balanced and three unbalanced, all enjoy individual buffering and are selectively filtered against potential ingress from radio frequency interference; selection switching is via microprocessor-controlled sealed relays.
The ULTIMA INTEGRATED is the first new Chord Electronics integrated amplifier for seven years and remains the sole full-width integrated model in the range.
All metalwork is precision-machined from solid aircraft-grade aluminium, including Chord Electronics' iconic Integra Legs. The fascia sports a 28-mm-thick front panel with a perfectly symmetrical aesthetic, centered around a spherical power on/off control with polychromatic lighting, flanked by illuminated volume and balance controls.
Due to become available later in the year, with an expected SRP of £8500 inc. VAT, but it already looks to be a real winner if a powerful intergrated amplifier is your preference. More details in due course.